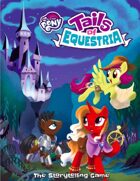 Teach Your Kids to Game Week!
Teach Your Kids to Game Week is on now! Get the next generation of gamers started on a new adventure today! We've gathered a list of family friendly RPGs, adventures, card games, and more for Teach Your Kids to Game Week! Plus, check out family friendly card games at DriveThruCards and Dungeons & Dragons adventures at Dungeon Masters Guild! This sale only lasts the week, so don't miss out!
Looking for a few suggestions and advice on gaming with kids? Drop by the Roll20 blog for 10 Games to Play with Kids!

The Coyote & Crow Sale is almost over!
As part of Native American Heritage Month you can save up to 60% on the Coyote & Crow Core Rulebook in PDF and Roll20 VTT, plus 8 stand alone story adventures! The Hemlock and Sage novel by Tali Inlow is also on sale! Sale ends soon!

NaNoWriMo Sale!
National Novel Writing Month (NaNoWriMo) is going on now! Over at DriveThruFiction you can save on eBooks with writing advice and reference guides from Kobold Press, Brain Jar Press, Onyx Path Publishing, and more! Helpful guides whether you are writing a novel or your next campaign setting!
The Book of Many Things VTT!

The Book of Many Things reveals the secrets of the Deck of Many Things, one of the most infamous magic items in Dungeons & Dragons. The book explores the deck's divine creator and the undead hunters who want to destroy the deck. Along the way, you'll discover knights who protect those who find the deck, werewolves seeking the deck to lift their curse, and a goblin who uses the deck to read your heroes' future.
The Book of Many Things is now available for your Roll20 virtual tabletop!
For questions about your DriveThruRPG account or problems with your order please use the Contact Us form.