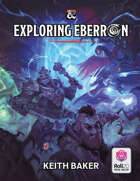 Dungeons & Dragons Back to School Deals!
Save up to 40% on almost 200 Dungeons & Dragons Roll20 compatible titles from Wizards of the Coast and Dungeon Masters Guild community content creators in the D&D Back to School Sale over at DMsGuild! The sale includes Baldur's Gate: Descent into Avernus, Curse of Strahd, Fizban's Treasury of Dragons, Call from the Deep, Exploring Eberron, Drizzt's Travelogue of Everything, and more for your virtual tabletop!
Action Week is on now!
Start Your Adrenaline Rush! Spycraft, Trinity Continuum: Assassins, Hard City, and more are on sale for a limited time during the Action Week Sale! Save up to 80%! Plus, more than 150 other Modern Action games, adventures, maps, and more are 25% Off all week!

SWAGtember Bundle deal!
In celebration of the fifth anniversary of Pinnacle Entertainment Group's announcement of the Savage Worlds Adventurer's Guild (SWAG), the creator community is offering a bundle SWAGtember bundle of over $100 worth of products, for only $29.95!
Classic Shadowrun Tales!
Catalyst Game Labs has just launched four classic Shadowrun tales by Nigel Findley in eBook formats! Get Shadowrun Legends: 2XS, House of the Sun, Lone Wolf, and Shadowplay today for your eReader!

For questions about your DriveThruRPG account or problems with your order please use the Contact Us form.